Beautiful Buddha statues, Buddha thangkas (paintings), Buddhist supplies, and ritual items
We sell fine quality Buddha statues and many other Buddhist statues (rupas), Tibetan Buddhist thangka/ thanka paintings, and Tibetan/Tantric Buddhist ritual items. These are all made in Nepal by local craftspeople.
We also wholesale items such as Buddhist prayer flags, prayer wheels, offering bowls and smaller Buddha statues, Buddhist figures and Tibetan Buddhist thangka paintings.
PLEASE NOTE: due to the complexities of postage calculations, this site doesn't allow you to buy immediately – instead, you can place your order, we'll calculate the appropriate postage & packing and invoice you with the total cost. Once paid, we'll dispatch promptly.
Sometimes an item is out of stock, in which case we can usually re-order but please be patient, it takes time.
Buddha statues range from 36 inches to smaller 4-inch Buddha figures. It is also possible to have special orders made of Buddha & Bodhisattva statues as well to commission Buddhist thangkas.
Items marked 'not in stock' can be obtained so please contact me for an estimate on price and availability.
Below are a few samples of Buddha statues and Buddhist thangkas.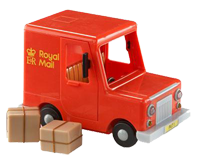 How to Order
We have no 'buy now' facility because we need to calculate the best postage and packing price. We'll receive your order and then invoice you with the total cost. Once paid, we'll dispatch promptly. Please note that sometimes an item is out of stock but can be re-ordered, so please be patient.
"So today Tara arrived. I'm really happy! She is lovely and it is a joy to see her on my home shrine! Send my thanks to the statue maker. I am amazed at his skill and grateful to have just the Bodhisattva I wished for! Thank you for making the arrangements."