Singing Bowls
Sweet-sounding bowls and gongs
Large variety of singing bowls in different sizes with great resonance. Range from Carved Buddha singing bowls (25cm) to smaller 10 cm. Hand-beaten (each with a unique sound and tone) and machine-made with flat design, high sided or curved. These all have a lovely clear sound and are great for singing i.e. slowly rolling beater stick round the rim. Cushions available too. Each bowl comes with a stick.
Singing bowls are used for meditation, music, relaxation and healing, and personal well-being. In Buddhist practices, singing bowls are used as a signal to begin and end periods of silent meditation. Some practitioners use the singing bowl to accompany chanting, striking it when a particular phrase is chanted. In Japan and Vietnam, singing bowls are similarly used during chanting and may also mark the passage of time or signal a change in activity, for example changing from sitting to walking meditation. In Japan, singing bowls are used in traditional funeral rites and ancestor worship.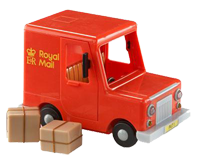 We have no 'buy now' facility because we need to calculate the best postage and packing price for your order. We will invoice you with the total cost.