Wrathful Deity thangka paintings
Buddhist Wrathful Deities
Various thangkas of Wrathful Buddhist deities. All hand-painted with gold leaf, including Vajrapani thangkas, Ekajati, Vajrakilaya, Chakrasamvara, Vajrayogini thangkas, Yamantaka, Cittipati, Simha Mukha etc. Wrathful figures in Tibetan Buddhism though they appear angry or aggressive, they are still perfectly enlightened, compassionate beings, ecstatic and liberated, dedicated to removing obstacles to our own Enlightenment. Vajrapani, the holder of the diamond thunderbolt, is the embodiment of the energy that clears all obstacles, fearless and free. Vajrayogini is the dakini (khandroma in Tibetan), the sky dancer dancing free in the vast openness of space (emptiness). She is the fire of devotion, inspiration, the dynamic energy of the awakened mind. In Tibetan she is known as Dorje Naljorma."
Wrathful deity thangkas are used in Buddhist Meditation and Buddhist devotional practices to cultivate the qualities of Enlightenment they embody. If there is some figure you'd like thats not here, please get in touch.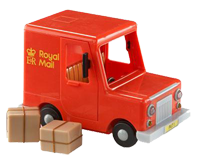 We have no 'buy now' facility because we need to calculate the best postage and packing price for your order. We will invoice you with the total cost.