Tara Thangka paintings
Bodhisattva of Compassion
Various Styles and forms and sizes of Green Tara Thangkas and White Tara Thangkas. Green Tara reaches into the world with Compassion and shows compassion directly active and manifesting in the world. White Tara is cross legged in meditation with eyes in hands and feet and forehead showing wisdom pervading through all aspects of her being.Tara is the saviouress, she is the quintessence of compassion, the one who reaches out and responds freely to all who suffer, fearless and boundlessly giving. She is known as Dolma in Tibetan Buddhism. Green Tara's mantra is "om tare tuttare ture svaha";  White Tara's mantra is "om tare tuttare ture mama ayur punya jnana pushtim kuru svaha"
Tara Thangkas are aids to meditation and the development of taras qualities in oneself.
The most widely known forms of Tara are:
Green Tara, (Samayatara) known as the Buddha of enlightened activity
White Tara, (Sitatara) also known for compassion, long life, healing and serenity; also known as The Wish-fulfilling Wheel, or Cintachakra
Red Tara (Kurukulla) of fierce aspect associated with magnetizing all good things
Black Tara, associated with power
Yellow Tara, (Bhrikuti) associated with wealth and prosperity
Blue Tara, associated with transmutation of anger
Cittamani Tara, a form of Tara in Yoga Tantra in the Gelug School of Tibetan Buddhism,
Khadiravani Tara (Tara of the acacia forest)
21 Taras Each of the twenty-one emanations of Tara has her own name, and a specific mantra with which she is associated, offering protection from various types of fears, harm, and calamities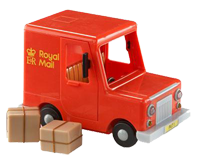 We have no 'buy now' facility because we need to calculate the best postage and packing price for your order. We will invoice you with the total cost.